« Read: In the name of thy Lord Who createth, createth man from a clot. Read: And thy Lord is the most Bounteous, Who teacheth by the pen,
Teacheth man that which he knew not»
QURAN: 96.1-5
CALEM is also founder member
of the Alliance for Progressive Muslims, of the Global Queer Muslim network and of the Global Interfaith Network. See the CONTACT section.

CALEM | We work toward an inclusive Islam,
for over 15 years

CALEM is an informal confederation of LGBT, Euro-African or Muslim organizations, that works* for human rights and toward sexual and gender diversity within Islam, defending the most vulnerable individuals amongst us. CALEM is a secular and non political organization, free from any political party, financial sponsor, from any kind of ideology and not submited to any kind of absolute religious authority.

Our aim is to sustain vulnerable individuals in their empowerment and liberation process - especially women, HIV positive individuals, Lesbians, Gays, Bisexuals or Transgenders individuals that are Muslims or come from a Muslim background.
CALEM
in Arabic, is the tool we use to acquire knowledge and write Destiny. Knowledge and cooperation are the tools we shall use to make us free.
* Under the international coordination of the citizen network HM2F and thanks to experts, organization's representatives and volunteers sustaining the INIMuslim networking and programms.
RATIONALE FOR OUR INCLUSIVE DYNAMIC
The development of a truly inclusive representation of Islam, respectful of diversity, by preparing association leaders to deal peacefully, yet effectively and without any concessions, with homophobia and all forms of stigma and discrimination, particularly those produced from within Muslim communities, in Africa, Middle East, Europe and wherever Islam has it say.
Participating associations to the CALEM conference clearly state that Islam is a spirituality of peace, which cannot be intrinsically homophobic or even more generally unfair to citizens belonging de facto to an LGBTQIA minorities; our Islam is in no way in contradiction to a culture of human rights.
These associations support the idea that they contribute to the development of a peaceful representation of Islam, reclaiming their cultural heritage, reinterpreting the traditional sources from their particular viewpoint. That is a unique and precious citizen dynamic that deserves to be sustained.
STRATEGIC GOALS
The aim of the CALEM conference [1] is to enable inclusive Muslims, and particularly those who happen to be LGBTQIA [2] individuals, to express their sexuality in peace, while defending their civic rights and human dignity through ideas and appeased dialogue.
The second main goal of this conference is to contribute to the appeasement of the image that Muslims themselves have of their religion - and of their culture generally speaking -, by actively contributing to a genuinely inclusive representation of Islam [3].
The third main goal of the conference is to communicate the work done by members of the CALEM confederation, and to set up positive and constructive dialogue about Islam, within the Muslim world at large and wherever Islam has it say [4].
[1] CALEM conferences and seminars are an initiative of HM2F (since 2010, Paris).
[2] Lesbian, gay, bisexual, transsexual, queer, intersex, asexual and all Muslims marginalized based on sexual or gender orientation.
[3] Islam is here to be considered as a culture, traditions, and / or religious, spiritual practices; each individual has the right to determine freely the relationship he / she wants to entertain with Islam.
[4] See the CALEM 2010 Manifesto: "for a moratorium on criminalization of affective and homosexual relationships between consenting adults (…),in all Muslim countries and those where Islam has it say", here.
1 Creation of a common space for reflection and free expression about how to assert our identity, our sexuality and our Islam in peace, especially when belonging de facto to an LGBTQIA minority, in order to fulfill our civic role and understand what our place is in the societies we belong to.
2 Giving more visibility to inclusive Muslim associations, through our European confederation and the international network of support (see more detailed presentation of our interorganizational network below) – mainly through the European conference CALEM; that is mandatory regarding to the global context today.
3 Training the board members - volunteers and professionals - to advocate against homophobia and for the human rights of LGBTQIA Muslim citizens. Thereby, indirectly stabilizing the internal dynamics of each participating association and to enhance their contribution to our common societal and citizen dynamic.
4 Informing international public opinion about the existence of our truly inclusive Muslim network, devoted to a common civic dynamic, based on individual freedom of choice, equality and the respect of human dignity.
5 Improving the image of citizens that belongs de facto to LGBTQIA minorities in Muslim communities, as well as that of Muslims in LGBTQIA communities.
6 Instilling a culture of peaceful engagement, in Europe and wherever Islam has it say, for LGBTQIA minorities' civil rights.

Partager
CALEM representative is founder member of the GIN-SOGI interfaith international LGBT network (thanks to the sponsors sustaining GIN-SOGI)

GENERAL PRESENTATION
First inclusive, progressive Mosque in Europe (Jumu'a prayers and Arabic, Quranic exegesis classes - sister organization MPF)
Creating free websites for our sister organizations fighting against HIV in the South - through our Aids Children World Tour NGO (apply here)

TRAININGS & PUBLICATIONS
All our publications since 2010 are totaly free of any charge (videos, documents)

ACHIEVEMENTS - PROGRAMS
Inclusive imams and LGBT refugees support program: "Rumi's Isiphephelo"
The 2013 spiritual & convivial retreat in Fez - Morocco, please click here (2013 Blog and documentary)
Inclusive pilgrimage to Mecca with our imams, Dr. Amina Wadud & Ludovic-Mohamed Zahed (2012 Documentary and White Book)
Interfaith pilgrimage to Holy Land, al-Quds (2011 Travel blog, documentary and travel picture's book)
AIDS children World Tour (2009 Travel blog, book in French & documentary in FR and EN)
Green Books against homophobia, transphobia & islamophobia (Since 2010, free pdf online)
More than twenty international conferences, seminars, colloquiums & inclusive spiritual retreats in Europe, Africa & Middle-East

NETWORKS - CAPACITY BUILDING
INIMuslim network of support (on the initiative of CALEM - 2011)
CALEM sustained our sister network of MPV to spread internationaly (Muslims for Progressive Values - 2012)
CALEM is founder member of the GIN-SSOGIE (global interfaith network - 2013)
CALEM recommand the North African LGBT network KAYNINE, through our sister organization ASWAT

DIALOGUE WITH RELIGIOUS AUTHORITIES IN THE WORLD
Our Imam Ludovic-Mohamed Zahed with Dr. Tarik Ramadan - very much invested in Arab-Muslim dynamics (in French)
HM2F with Imam Tarek Oubrou at the French National Assembly in 2010 for the IDAHO (international day against homophobia)
Our imam, in collaboration with our sister organization IAM, moving forward with dialogue in Mombasa - KENYA (July 2014)

MANIFESTOS

INCLUSIVE MOSQUES & MARRIAGES
Contact us, or our partner, for advice about opening a progressive mosque or blessing inclusive marriages: info@calem.eu / info@mpvusa.org
Co-editor of the PAI (ILGA AFRICA) constitution at the 2014 conference.
CALEM 2012 main colloquium was sustained by the European Council
CALEM is founder member of the INIMuslim networking program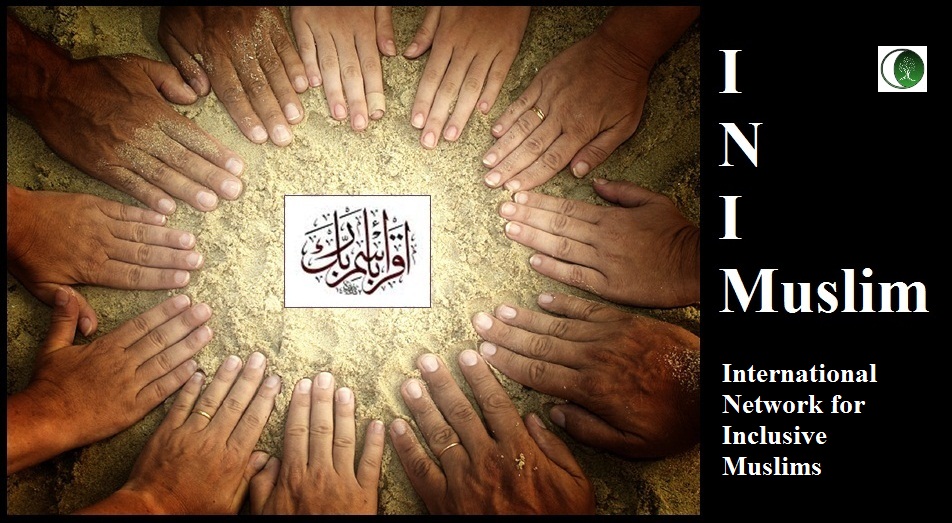 CALEM received the 2012 Pierre Guénin price* against homophobia.
*A price given by SOS homophobia