Co-editor of the PAI (ILGA AFRICA) constitution at the 2014 conference.
CALEM 2012 main colloquium was sustained by the European Council
CALEM is founder member of the INIMuslim networking program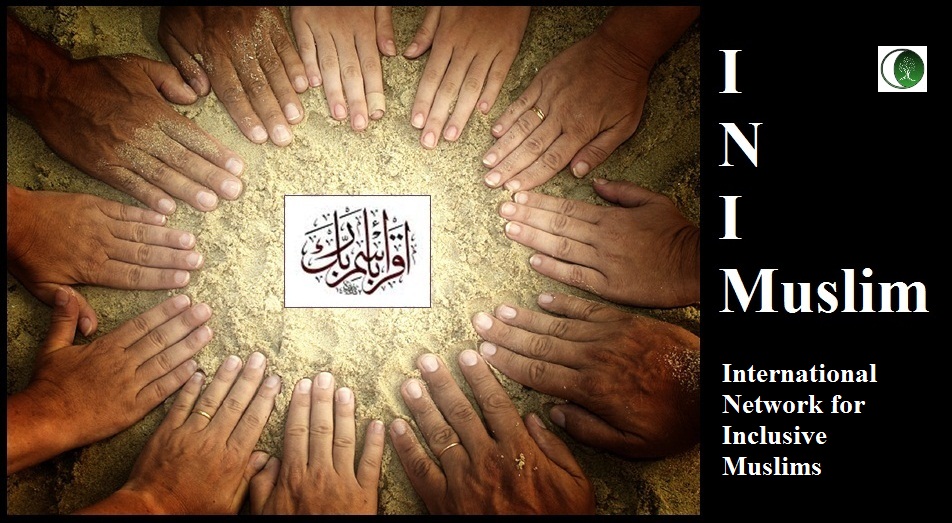 CALEM received the 2012 Pierre Guénin price* against homophobia.
*A price given by SOS homophobia
CALEM representative is founder member of the GIN-SOGI interfaith international LGBT network (thanks to the sponsors sustaining GIN-SOGI)
زيارة موقعنا الجديد



WEBSITE MAP



GENERAL PRESENTATION
First inclusive, progressive Mosque in Europe (Jumu'a prayers and Arabic, Quranic exegesis classes - sister organization MPF)
Creating free websites for our sister organizations fighting against HIV in the South - through our Aids Children World Tour NGO (apply here)

FORMATIONS & PUBLICATIONS
All our publications since 2010 are totaly free of any charge (videos, documents)

ACHIEVEMENTS - PROGRAMS
Inclusive imams and LGBT refugees support program: "Rumi's Isiphephelo"
The 2013 spiritual & convivial retreat in Fez - Morocco, please click here
(2013 Blog and documentary)
Inclusive pilgrimage to Mecca with our imams,
Dr. Amina Wadud & Ludovic-Mohamed Zahed (2012 Documentary and White Book)
Interfaith pilgrimage to Holy Land, al-Quds
(2011 Travel blog, documentary and travel picture's book)
AIDS children World Tour
(2009 Travel blog, book in French & documentary in FR and EN)
Green Books against homophobia, transphobia & islamophobia
(Since 2010, free pdf online)
More than twenty international conferences, seminars,
colloquiums & inclusive spiritual retreats in Europe, Africa & Middle-East

NETWORKS - CAPACITY BUILDING
INIMuslim network of support (on the initiative of CALEM - 2011)
CALEM sustained our sister network of MPV to spread internationaly
(Muslims for Progressive Values - 2012)
CALEM is founder member of the GIN-SSOGIE
(global interfaith network - 2013)
CALEM recommand the North African LGBT network KAYNINE,
through our sister organization ASWAT

DIALOGUE WITH RELIGIOUS AUTHORITIES IN THE WORLD
Our Imam Ludovic-Mohamed Zahed with Dr. Tarik Ramadan -
very much invested in Arab-Muslim dynamics (in French)
HM2F with Imam Tarek Oubrou at the French National Assembly in 2010 for the IDAHO (international day against homophobia)
Our imam, in collaboration with our sister organization IAM,
moving forward with dialogue in Mombasa - KENYA (July 2014)

MANIFESTOS